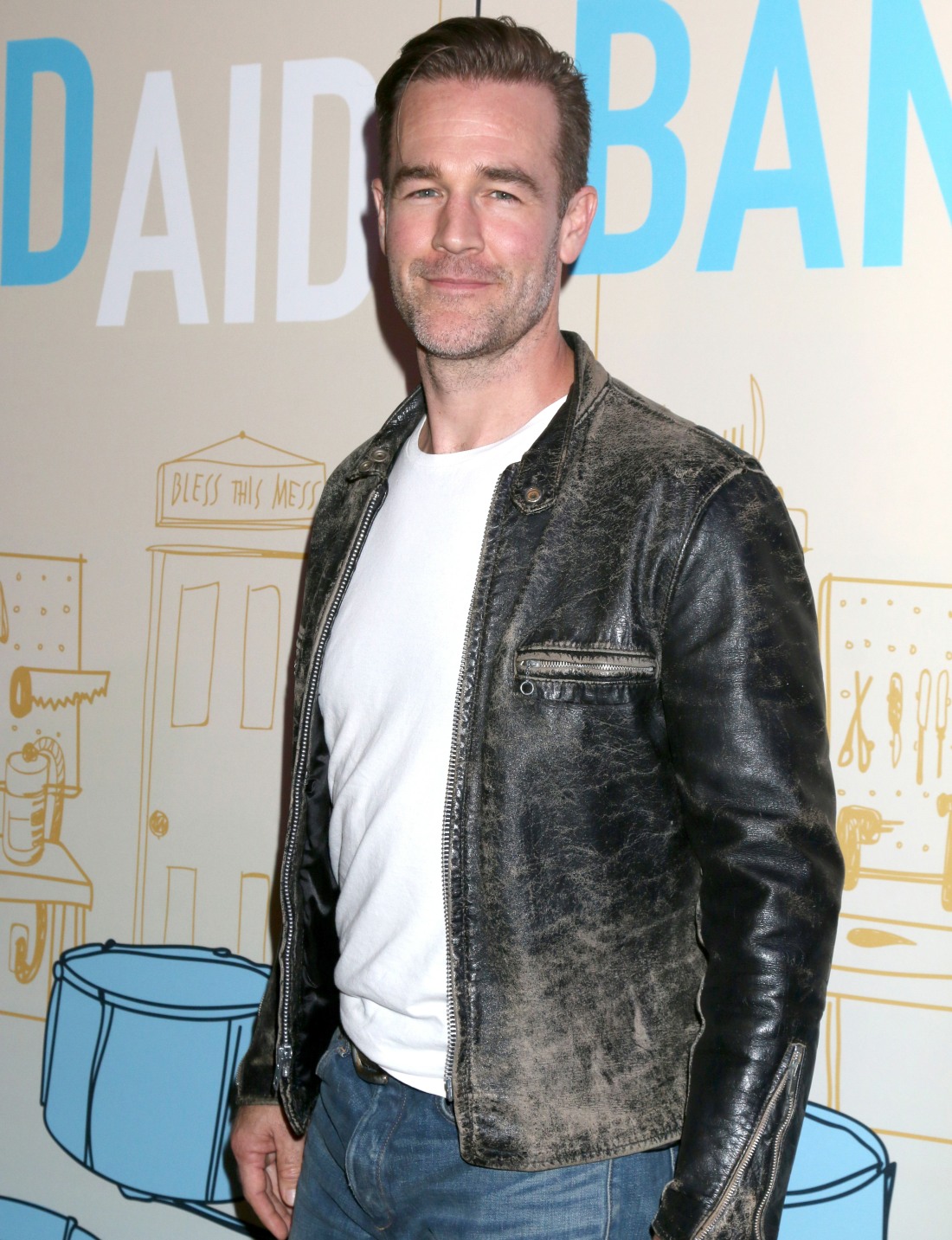 Yesterday we covered Terry Crews's story of being sexually assaulted, at a party, in front of his wife. After the mad grabbed him hard in the crotch, Crews felt powerless to respond, either immediately by retaliating or in the long term by exposing the man, whom he described as "a high level Hollywood executive" who was not Harvey Weinstein. He perfectly and tragically explained the barriers to women reporting this type of assault and why they often have no recourse against their attackers. Now James Van Der Beek has told his own story, he was vaguer about it but he said he's been targeted in multiple incidents, and he showed a similar amount of understanding of the way that victims are silenced and dismissed.
James Van Der Beek took to Twitter Wednesday evening to relate his personal experiences with sexual harassment and express support of the women who've come forward to expose sexual misconduct by Harvey Weinstein.
"I've had my a– grabbed by older, powerful men," the "What Would Diplo Do?" actor wrote. "I've had them corner me in inappropriate sexual conversations when I was much younger…"
Van Der Beek continued, showing support for women who delayed their allegations. "I understand the unwarranted shame, powerlessness & inability to blow the whistle," he said. "There's a power dynamic that's impossible to overcome."
Earlier in the evening, he commented on Weinstein specifically, calling his behavior "criminal" and "unacceptable," and adding that he applauds everybody speaking out.
"For anyone judging the women who stayed silent, read this for perspective," he wrote, retweeting an article in which a woman relates her experience of being harassed, and calls out Hollywood for normalizing abusive behavior.
[From Variety]
Van Der Beek's story makes me wonder how many other men in the film and music industry have similar stories or worse of …read more
Source:: Cele|bitchy
(Visited 1 times, 1 visits today)
4